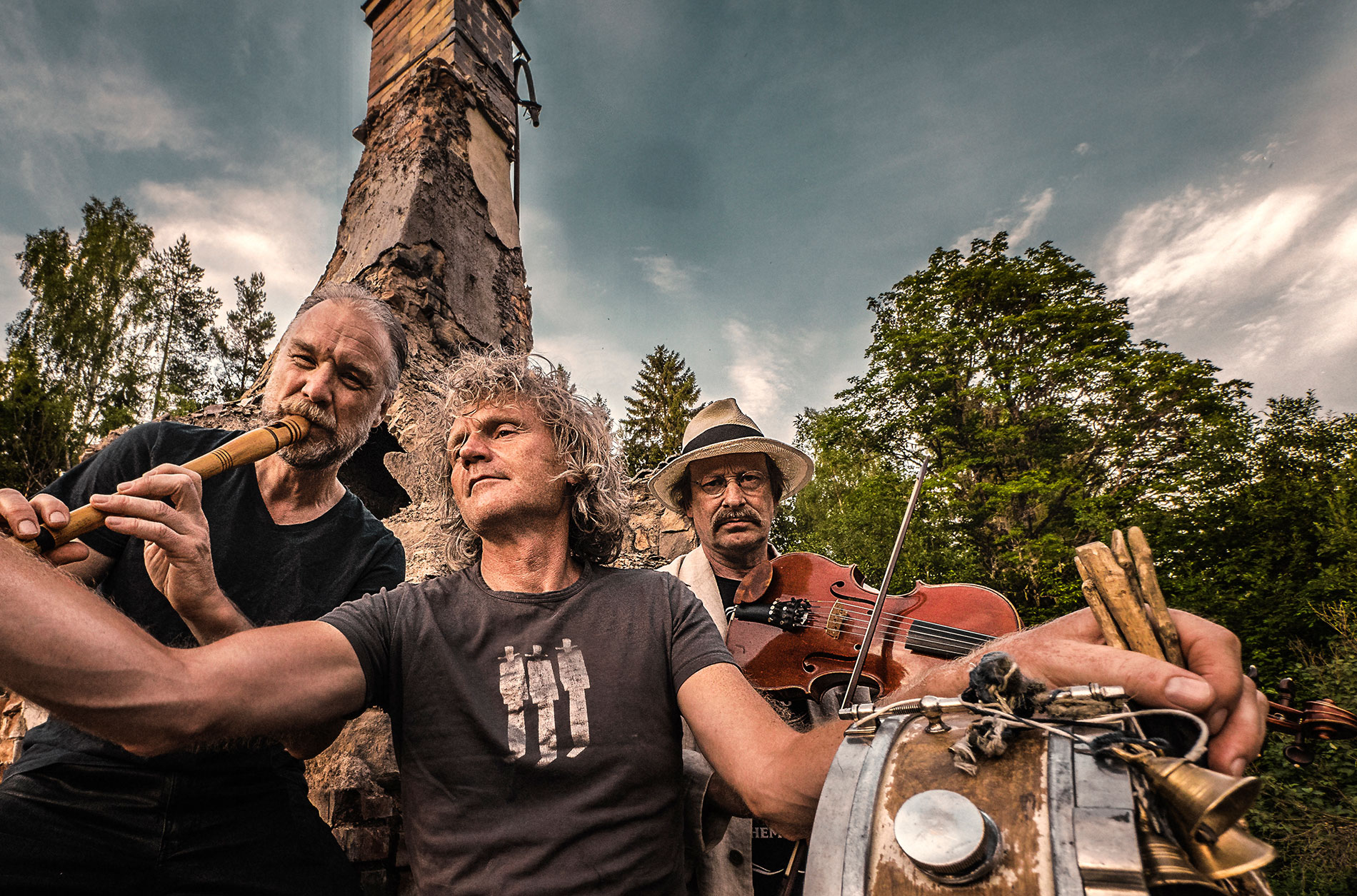 Groupa releases their fourth album in the Kind of Folk series, a collaboration with Spanish and Portuguese musicians. This time around, their musical radar takes them to the Iberian Peninsula and its rich musical tradition, treating us to soft ballads, intense love songs, and irresistible dance tunes with a unique Groupa twist.
Multi-instrumentalist and singer Vanesa Muela has her roots in the music of the Castilla y León region, and she plays a variety of percussion instruments. Vanesa's compelling vocals and solid percussion skills paired with Groupa's improvisational technique produce beautiful Nordic-Iberian music.
Sofia Adriana Portugal belongs to the young generation of singers in Portugal who are interested in the traditional music of their country. With a background in the band Fadomorse, the vocal trio Maria Monda, as well as training in puppetry and theater, Sofia spellbinds audiences with her lyrical vocals and storytelling.
Sara and Maika Gomez make up the fascinating percussion duo Ttukunak Txalaparta, and play the traditional Basque txalaparta. Their intricate rhythms surprise and delight with sudden shifts and expansive dynamics.
Release 20 April 2023
Kind of Folk – Vol. 1 Sweden
Kind of Folk – Vol. 1 Sweden is Groupa's highly unique take on melodies known as lullabies, or tunes played at weddings and for dancing. The air, the breathing and the way the sounds ring out create here a new framework for the songs selected for this occasion. Nordic soundscapes and meditative improvisations.
"Via Jan Johansson's ingenious interpretations of folk music we gained nourishment for new impulses in our on-going conversation as musi- cians.We searched backwards, to the old transcriptions, to the written music, and listened to recordings of long since departed role models within singing and playing.With thin watercolour notes we paint our own version of Swedish tunes and songs.We listen inwards, sometimes subtly and sometimes with irrepressible energy. More often than not we do not know exactly what will happen, but we find the way forward together."
Recorded March 13th – 15th 2016 at Hallibakken Lydproduksjon, Norway. recorded, mixed and mastered by Tor Magne Hallibakken and Groupa.
Kind of Folk – Vol. 2 Norway
In the second instalment in their album series Kind of Folk Groupa meld traditional melodies with innovative instrumentation and sensitive improvisation.
"Our journey into the Kind of Folk country continues. From Sweden to Norway. From forests and marshes to fjords and mountains. The richness of expression and sounds is so extensive in Norwegian music that it is like embracing a mountain. We have listened to everything from herding calls to Grieg. and the result is a conversation based on our impressions. Scents of mountain streams, rush hour traffic in the center of Oslo, mosquito bites on the cloudberry fens, and watching the sun go down over Finnmark."
The musicians pose questions to each other, speaking with their instruments, and the responses spark a tonal richness that evokes an abundance of images. It's an album that embraces the silence between the notes, the breaths taken to generate fragile flute notes, in the lingering reverberation of the fiddle and the mouth harp.
All three members of Groupa have a relationship to Norwegian folk music. Growing up close to the border, Mats was intrigued by the melodies he heard from Norwegian fiddlers and Hardanger fiddlers. Later, he studied the Hardanger fiddle under Ånon Egeland and went on to collect music from the province of Värmland in Sweden and eastern Norway. Terje Isungset (percussion and mouth harp) was born in Norway, in Geilo, and has played folk music since he was a boy. Jonas was inspired by the tonal language, and by the long chainlike formations, "gangar" and "springar", in traditional Norwegian dancing tunes.
Recorded April 8th – 10th 2018 at Hallibakken Lydproduksjon, Norway. Recorded, mixed and mastered by Tor Magne Hallibakken and Groupa.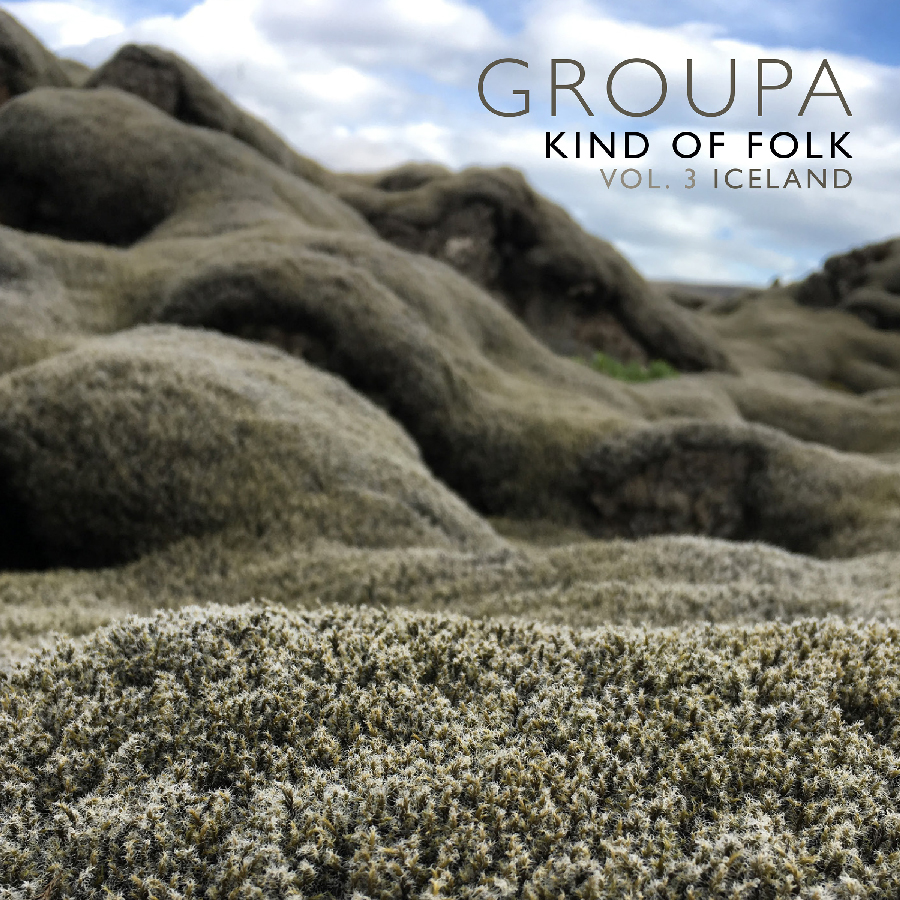 Kind of Folk – Vol. 3 Iceland
Groupa has inspired a whole generation of Scandinavian musicians with their pioneering spirit and masterful command of their instruments. The next part in their album series Kind of Folk clearly demonstrates how this trio continues to reinvent Nordic folk music – this time, with a focus on Iceland. Traditional Icelandic rímur are heard alongside innovative instrumentation and sensitive improvisation.
"Iceland has kept its rímur tradition alive and the verse cycles tell epic sagas. They are to be found in worn, well-thumbed old notebooks, or in slim volumes of published collections. The melodies carry the tales. Some take hours to complete. This is Groupa's journey, their own saga of their trek through rímur territory, fields of lava and bracing winds."
Icelandic guest musicians grace this production: Bára Grímsdottir – voice, Hilmar Jensson – guitar, and Skúli Sverrisson – bass. Credits to Bára Grímsdóttir, Chris Foster, Rósa Þorsteinsdóttir and Berit Opheim for guidance and support.
The album is recorded by Joakim Barfalk in Cromophone studio in Torna Hellestad, Sweden July 28-29th 2019 and with the Icelandic musicians in the famous Sundlaugin hljóðver in Mosfellbær, Iceland by Birgir Jón Birgisson. October 17-18th 2019. Mixed by Tor Magne Hallibakken, Hallibakken Lydstudio, Nesbyen, Norway and by Anders Bjelland at Broen Studio, Bergen, Norway – January 2020.